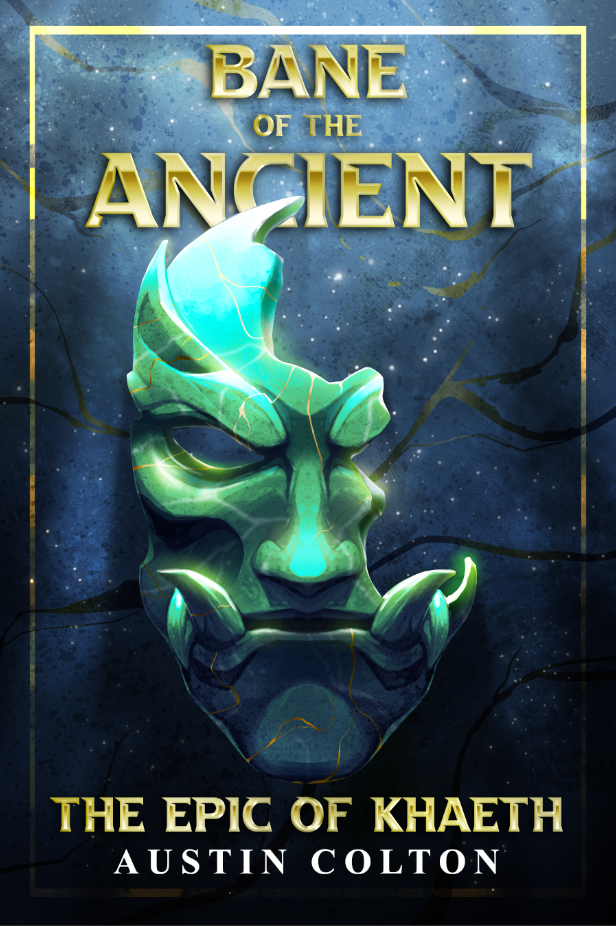 Get a FREE Brand New Short Story!
A Mask, A Soldier, and the Darkness That Binds Them.
In the heart of war-torn lands, a young soldier named Khaeth stands on the precipice of destiny. On the eve of battle, fate intervenes in the form of a mysterious mask that grants him the power to see through the shroud of darkness. With this newfound magical artifact, Khaeth decides he must use this power to stop the battle and save his friends.
Child of Wrath, The Ballad of Sorrows Book 3
Khaeth: Serpents of the Eclipse
About Austin
A jack of all trades and a master of none, he compulsively takes on far too many projects at once. He has found this a good strategy for curing perpetual boredom and a head stuck in the clouds. Austin lives in Arizona where he writes, paints, and looks for new stories to enjoy.
Subscribe To The Newsletter
BE NOTIFIED ABOUT NEW BOOK RELEASE DATES, BOOK SIGNINGS, EVENTS, and More.
First, I wanted to share a big thanks to everyone who stoped by at the booth during the convention. I met so many amazing people while I attended FanX this year and all of the readers were amazing. Thanks to you all for making this possible! Anyway...I might as well dive into more detail about the event for those who may not have been able to attend. FanX Salt Lake City 2023 As a writer, getting to pitch my book to people in person was a great experience. This [...]